Who We Are
AchesonWalsh Studios is a kinetic creation studio providing design, fabrication, direction and performance services. We are visual storytellers. We tell our stories through interactive experiences, puppetry and kinetic sculptures.
Our clients include Amazon Studios, Broadway, Lincoln Center Theater, Long Wharf Theatre, Radio City Music Hall and the Yale School of Drama. In addition we work with some of the largest entertainment companies in the world and we respect the confidentiality wishes of these clients.
Work
We produce high quality, hand-made puppets, masks, sets and specialty props. We work in all scales from miniature worlds to arena spectacles, and across all mediums including theatre, film, commercial and educational productions.
When designing we aim to develop an aesthetic which integrates into the production design, while highlighting the hand-made, human-powered, analogue nature of our objects.
When fabricating we aim to prioritize ergonomic and comfort considerations thereby allowing for more confident and fluid manipulation by the performers.
When directing and performing we aim to ensure a visceral connection between the performer and the object, which creates an environment in which the audience willingly suspends disbelief and becomes fully immersed into the emotional aspects of the production.
Exploration
We're always working on new ways to innovate our techniques and expand our skillset. Check out some of the other projects we've been working on.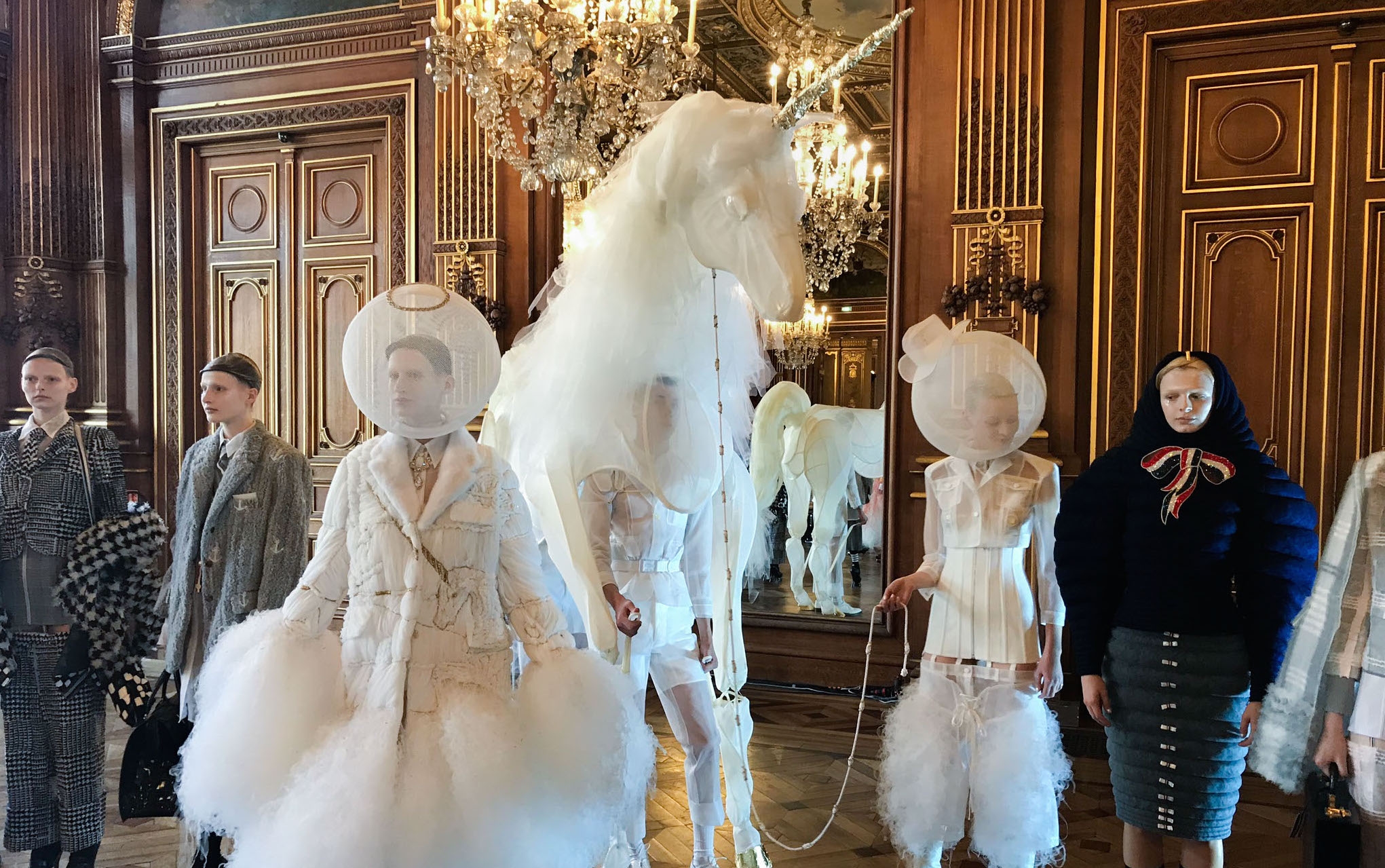 October 2018
In Kansas City
By Brandon Tietz
October 13. 2018
bachtrack
By Hilary Stroh
July 18, 2018
American Theatre
By Emma Halpern
December 7, 2017
Broadway World
By BroadwayWorld JR
July 7, 2018
times union
By Steve Barnes
JunE 29, 2018
The Post Star
By Gretta Hochsprung
May 14, 2018
ARTSATL
By Andrew Alexander and Mark Gresham
May 18,2018
Broadway World
By Sally Henry
OCTober 23, 2017
The New York Times
by Ben Brantley
October 23, 2017
The Daily Beast
by Tim Teeman
October 23, 2017
HuffPost
by Steven Suskin
OCTober 5, 2017
The New York Times
By The New York Times
OCTOBER 4, 2017 6:06 PM
Vogue
by Brooke Bobb
OCTOBER 3, 2017
Harper's Bazaar
By Lauren Alexis Fisher
APRIL 5, 2017
Inside the Magic
by Mike Celestino
MARCH 30TH, 2017
Broadway Box
by Josh Ferri
MARCH 20, 2017 @ 7:00 PM
The Wrap
by Robert Hofler
DECEMBER 1, 2016
The New York Times
by Laurel Graeberdec
NOVEMBER 23, 2016
Red Tricycle
NOVEMBER 10, 2016
Broadway World
by BWW News Desk
MARCH 26, 2015
The New York Times
NOVEMBER 3, 2014 7:00PM PT
Variety
Off Broadway Review: 'The Oldest Boy' by Sarah Ruhl
NOVEMBER 3, 2014
The New York Times
by Charles Isherwood
October 28, 2012 UPDATED DEC 28, 2012
HuffPost
by Kate Quarfordt
Collaboration
We make a point to collaborate with some of the most talented people in the industry. Working with everyone from traditional artists and craftspeople to designers and creative technologists, collaboration keeps our work fresh and dynamic.
Matt is a puppet and theater artist living in Brooklyn. He has had the pleasure of working with many exceptional artists including Basil Twist, Dan Hurlin, Mabou Mines, Lee Breuer, Paula Vogel, Chris Green, Metropolitan Opera, The Swedish Marionette Cottage, MTV, Lake Simons and Nami Yamamoto. Matt designed, built, and directed the marionettes for Rinna Groff's Compulsion, directed by Oscar Eustis. Matt was the Puppetry Director for Warhorse, during its run at Lincoln Center Theater and for the North American tour. Matt directs and curates the annual St.Ann's Warehouse Puppet Lab with Krissy Smith.
Fergus is a puppet and theater artist from Ireland. He has an MFA in Puppetry from the University of Connecticut and has won awards from the Henson Foundation and the Irish Arts Council. He has been an Artist in Residence at the Museum of Arts and Design in New York City. He was the props master and a puppeteer with Wakka Wakka Productions on the show Saga, winner of a 2013 Drama Desk award for Innovation and was the lead puppeteer on the world premiere of The Wind Up Bird Chronicle. Fergus is an Associate Professor of Puppetry at the University of Connecticut.
Workshops
AchesonWalsh Studios are offering puppetry workshops for those wishing to further develop their fabrication skills.
Join us at our custom fabrication workshop in Brooklyn and gain hands-on experience exploring puppet techniques in a fun, friendly and supportive environment. We will share tips and tricks from our years designing and building puppets for some of the largest entertainment companies in the world. These workshops are ideal Christmas presents for the craftsperson you love (including yourself!).
Bookings: Email matt@achesonwalshstudios.com with the name of the class in which you are interested and we will contact you with the dates and times available.
Dates: Workshops will run throughout Nov, Dec, Jan and Feb on Tuesdays-Thursdays from 7pm-10pm and on Saturdays and Sundays from 11am-2pm and 3pm-6pm. See the Calendar below for specific dates.
Studio Workspace
AchesonWalsh Studios is offering shared open studio space for your fabrication and art projects.
Pricing: $20/hour discounts available for longer bookings
Hours: 12-10PM, 7 days a week
Studio space includes:
All shop tools, including a 14" bandsaw, 10" compound mitre saw, drill press, sanders, sewing machines, and wide selection of hand tools, dremels, drills, etc.

Dedicated workbench during your reserved hours

Overnight storage for your project (size negotiable)

Wifi

Unlimited coffee and tea!
Projects that can be done here include mold-making, casting, spray painting, sanding, painting, staining, dyeing, wood-working, fiberglassing, sewing, and fabric work, and much more. No welding and no smoking.
Our studio is 1,000 sq ft and gets great light through a wall of large windows. It has an area for messier projects and a separate area for smaller/clean projects, such as jewelry of fabric work. It has a kitchenette with a microwave, small refrigerator, and food storage cupboards. A staff member will be present at all times and will lock up every night.
Work with us.
Tell us about your project.
31 South Street, Studio 2N3, Mount Vernon, NY 10550